Why the new genre?
Although my vampire mystery-romances – my Gidget with fangs books – aren't cozy mysteries, they did feature Cesca as an amateur sleuth. That's usually a key element of a cozy, so I was halfway there!
But why change genres at all?
Simple.
A funny thing happened to me in Magnolia, AR when I stopped there en route from Oklahoma to Florida, and a new idea was born that could only be a cozy. I was thrilled that Berkley Prime Crime felt the same and bought the series!
Why set the new series in Arkansas?
While I've lived in Oklahoma and Texas (and now Florida), my dad's family originally hailed from Arkansas – Fort Smith, to be exact. In addition, a dear friend of my parents was raised in Magnolia, and I always loved her drawl. Last, each time I set the book in another location, it just didn't work. I know how to take a hint, and I took this one!
Is Lilyvale, AR, the site of the series, based on Magnolia?
Yes, and no. The town square layout of my fictional Lilyvale is very much like Magnolia's, but the square is also based on every small town square and main drag I've passed through. Those number in the hundreds! It's even somewhat based on our central Plaza here in St. Augustine! The rest of Lilyvale may also resemble Magnolia, but not intentionally. I put homes and businesses and such where they felt right for Lilyvale.
Want a peek at my inspiration? Here you go!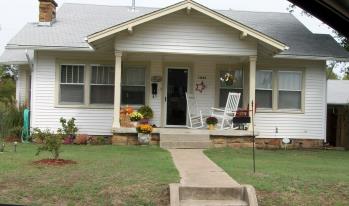 1501 E McKinley (2012)


Key West Car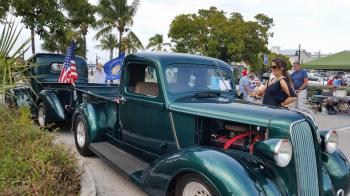 Key West Green Truck with Leighanne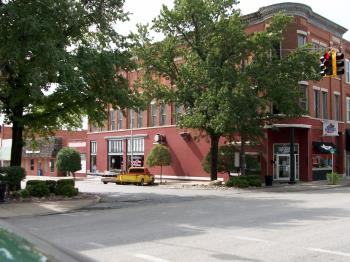 Sapulpa Downtown View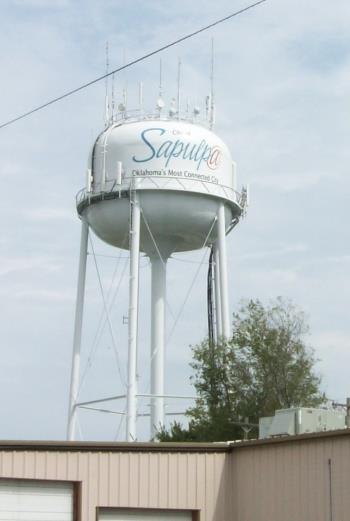 Sapulpa Water Tower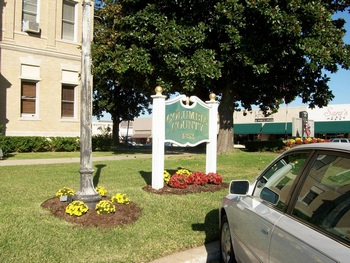 Columbia County Courthouse, Center of the Magnolia Town Square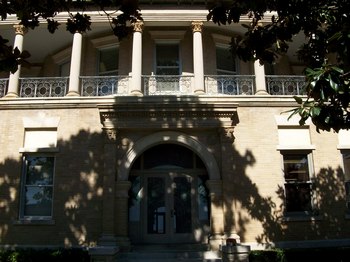 Courthouse Entrance shaded by magnificent magnolia trees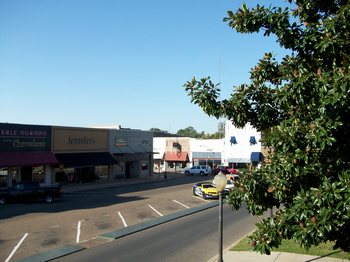 Part of the square with diagonal parking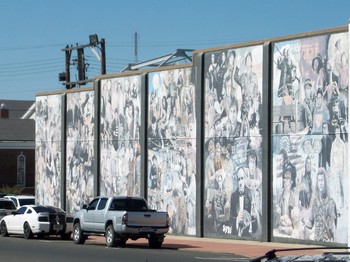 Murals a town square buildings